Difficulty Medium
Intensity 3
Exercise mat, dumbbells/water bottles and a chair
Functional training focuses on exercises aimed at the muscles of the abdomen and lower back, strengthening the core, which helps to safely perform our daily tasks. Functional training often involves the use of equipment such as dumbbells and rubber bands, as well as exercises with your own weight
One of the biggest advantages of functional training is that it is good for everyone. Whether you are a professional athlete or working in an office, functional training is right for you. The exercises in this workout can be performed by anyone.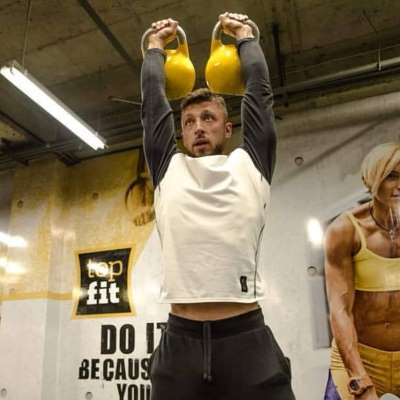 Instructor of group lessons
Nasko is an instructor of CrossFit, HIIT, Functional Training and BadAss. In Nasko's classes you will miss absolutely nothing, he will take care of everything and will inspire you until the last minute. Nasko works with many clients personally, prepares training programs and diets for everyone with a desire to get in shape. Nasko's workouts are suitable for everyone!