Difficulty Medium
Intensity 4
Exercise mat and elastic bands
Condition trainings target your whole body, using lots of different muscles to strengthen, shape, and tone your body. They may combine several types of exercise, such as flexibility, strength, and resistance training. Regularly do these moves to build power, coordination, and speed.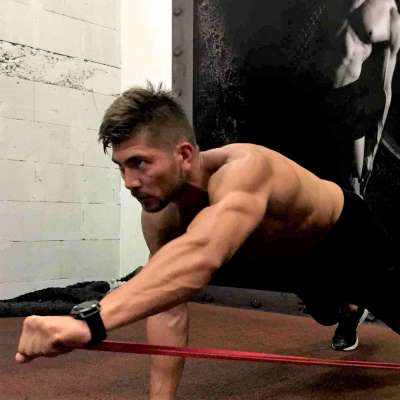 Instructor of group lessons
Vesselin has vast experience in high-intensity training. For many years he has been personally dealing with clients and preparing diets. Vesko's favorite workouts are HIIT, rubber band workouts, TRX classes and functional workouts. Vesko's workouts are suitable for everyone!