Difficulty Medium
Intensity 4
Exercise mat and weights/books
Fitworks is a full body workout combined with stretching exercises. Fitworks will tone your muscles and increase your overall mobility.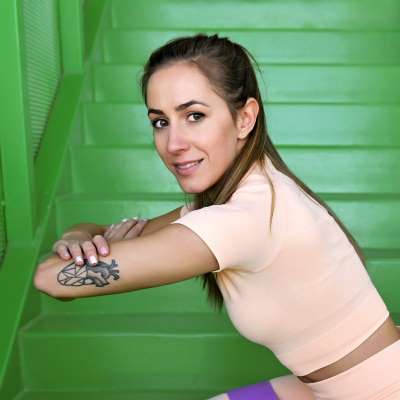 Instructor of group lessons
Nadezhda entered the Rhythmic Gymnastics Hall at the age of 4 and since then sport has been an integral part of her life. Later she started karate and competed in a number of national and international championships. For the last five years he has been involved in HIIT, Flow and strength training with weights and believes that the results are not only what you see - they are also greater endurance, more strength and flexibility, namely the capabilities of the body, not just vision. mu! Nadia's workouts are suitable for everyone!